Browse our holy, kosher Deals & Coupons
Moroccan White Truffles or Terfass, Kosher with Star-K supervision
Terfass is a Moroccan delicacy. The can of 850g or 30oz is from Nora and is kosher for Passover under Star-K supervision.
Kosher Food with US certified Hashgacha
More details
Those white truffles from Nora are Kosher for Passover under the Star-K and Rav Eliezer Wolff (from Amsterdam) supervisions.
Terfass are fungi (mushrooms below the ground) mainly cultivated in Eastern Morocco. It is a rare product.
They are also called desert truffles, terfass, terfas, terfesse.
Store the can at room temperature in a dry place before opening. Once opened, keep cool and use within 2 days.
You can prepare Terfass dishes with lamb, potatoes, couscous, omelette or you can cook those best recipes:
https://moroccofood.wordpress.com/2013/07/02/amb-tagine-with-white-truffles-terfass/
http://epicurean-traveler.com/ifads-recipes-for-change/
or more recipes in French:
http://nabel68.over-blog.com/2015/03/truffes-terfess-en-sauce-blanche.html
https://dafina.net/forums/read.php?54,88696,88712#msg-88712
https://dafina.net/forums/read.php?54,110144
https://dafina.net/forums/read.php?54,110062,110145
Expiration date for the terfass is March 2021.
What to know
All sales are final. No return accepted. Within the limit of stock availability.
All content on this website, such as text, images, videos, logos, button icons is the exclusive property of Calgory LLC and protected by United States and international copyright laws. Reproduction and distribution of any content, even partial, without written permission of Calgory LLC is strictly prohibited, even without monetary gain and is punishable by up to 5 years in federal prison and a fine of up to $250.000.
Last Visited Deals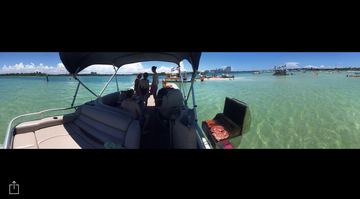 $100 Coupoon / Discount on a 4 hour-party-boat cruise
Get a coupon with a $100 discount on ...